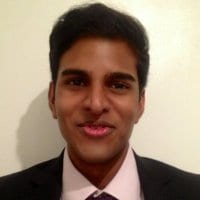 I attended my first employability event held at Google during my second year at university. Having recently been diagnosed with dyslexia, I was unsure about how to disclose my disability nor was I confident in requesting adjustments. Through the attentive and specialist support provided by EmployAbility I received great guidance and tailored support from the organisation. I stumbled across EmployAbility through my university careers department whereby I learned about a disability awareness event the firm was holding at Google.
I was attracted to EmployAbility given the organisation's focus on helping disabled students gain greater access to employment through a variety of career paths. Moreover through attending an insight day regarding disability held by EmployAbility, I was struck by how dedicated and driven members of the organisation were about helping disabled students achieve their potential. This was my main motivation for applying through EmployAbility as I felt that the vast experience and knowledge of the advisers would help me in securing an internship.
I found that by applying through EmployAbility I was more confidence about disclosing my disability to employers and I felt more abled to request the appropriate adjustments required for my disability.  Furthermore with the constant support I received from the organisation throughout the whole application process and even during my internship, I did not feel held back by my disability.
Applying through EmployAbility I gained a place on the summer vacation scheme at Reed Smith LLP, a leading global law firm and I was delighted to gain a training contract at Reed Smith commencing in August 2016.
At EmployAbility we work with disabled university students and graduates to ease the transition from education into employment. To take advantage of these opportunities, the first step is to register with us. You can also contact us with any specific queries.