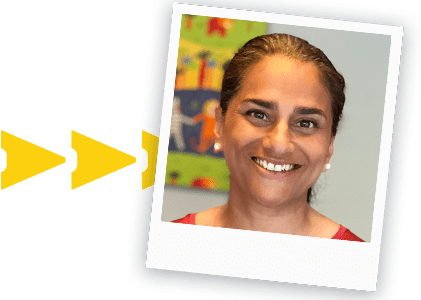 Employers need to be aware that employees with mental health conditions face additional risks when working from home, says EmployAbility CEO Tab Ahmad
It is easy to assume that people who sometimes struggle in an office-based environment will find it a relief to work from home. In fact, the shift to remote working necessitated by the coronavirus pandemic is especially challenging for many people with mental health conditions.
People have different levels of tolerance for the isolation that often comes with working from home. For those with mental health conditions such as anxiety or depression, not seeing other people can be very difficult. The current restrictions mean they can't reach out in the same way for support, not just support from family and friends but from healthcare professionals.
Many people are engaging in therapy online but that is very different from being in the same room with someone. Mental health services are stretched. I know cases of young vulnerable people who are finding it very difficult to access desperately needed support. This isn't to blame our health services – we know that, as far as they are concerned, they are all fighting a war against coronavirus, but that doesn't make it any easier for individuals.
One of the things that came out of a recent mental health training session we ran with Bird & Bird is the importance of informal learning for new recruits. If you are a graduate coming in without experience of the workplace you learn and gain support formally and informally. Formal learning can still take place remotely, but informal learning – being able to pop your head round your manager's door or ask a question as you pass their desk – is much more difficult when people are working from home. All support and learning becomes more formalised.
The message to someone who is new to the workplace, and has a mental health condition, should be 'do reach out' – send that email, pick up the phone. But employers need to understand how hard it is for anyone new to a role to ask for help remotely, and it can be ten fold harder for someone who has depression or anxiety or is neurodiverse.
We are encouraging managers to change their management style and be more supportive: if you know someone has a mental health condition, you should reach out more frequently, and check in more than you might do if they were coming into the office. In fact, this would benefit all new recruits. It is also important to give more positive feedback, so that people don't miss out on the sense of reward that comes from good performance. Many of the positives of working life are put at risk when people work from home.
Under the UK Equality Act, employers have a duty to put adjustments in place for employees they know have a disability – this includes mental health conditions which adversely affect day to day activities for 12 months or more. But the act also says that if an employer can be reasonably expected to know that someone needs an adjustment they should investigate and offer support. There are similar duties on employers in other jurisdictions.
Unfortunately, people often don't want to tell their manager or HR they have a mental health condition, because of the stigma attached. They struggle on, and if they are then pulled up for underperformance that creates a potential problem for the employer, as well as the individual. Disability related tribunal cases have increased 133% in the UK in the last five years, and, increasingly, these cases relate to mental health.
Any underperformance or 'attitude' problem needs to be looked at through a mental health lens. If someone is late for meetings or seems rude, ask what else might be going on. As an employer, you should be as supportive as possible. It is the right thing to do from a business point of view – the more people feel cared for, the more they are able to give back to their employer. But it is also a moral imperative.
Mental health wellbeing is much bigger than diagnosable conditions, it is about employers noticing that somebody needs support. And increasingly, employers are noticing. We were delighted when Bird & Bird invited us to run a mental health and wellbeing session for all their new trainees, not just those with known mental health conditions. The pandemic is exacerbating mental health distress, but it is also furthering everyone's thinking around mental health at work.
Leavism – people working beyond their allotted hours and during leave time – was a problem before the pandemic. We've all done it. Before the coronavirus crisis, and even now, I sometimes reply to emails at midnight. But, I try to be mindful of it. As someone who lives with panic attacks, I know I need to take care of my mental health throughout this stressful period and preserve a line between my work and my home life.
Now more than ever, it's important for employers to support people to maintain a separation between work and personal time, and ensure they take breaks during the working day. The natural breaks that used to punctuate a day in the office, such as physically moving from one meeting to the next, cannot be relied upon at home. Managers need to be mindful that people may be going from one Zoom meeting to the next without even standing up or looking away from their screens.
Many people find video meetings trying – people who are anxious or depressed may find them particularly stressful, so whenever possible they should be given the option of switching off their screens.
The change in management style we are advocating at EmployAbility should benefit everyone, with or without a mental health condition. Of course, it could be argued that 'softer' more caring management puts more pressure on managers, but it is a change in style that was coming anyway, and which remote working makes a necessity.
Any training or adjustments that can be provided now, to help managers and employees adapt to the new reality, is an investment for the future: post-pandemic, we are unlikely to ever go back to how things were before.
Top Tips: How to support colleagues working from home
Check in more frequently – ask how people are doing
Give more frequent positive feedback
Look at dips in performance through a mental health lens. 'Poor attitude' may be a sign of mental health distress
Encourage people to switch off in their own time and avoid excessive working
Schedule breaks – avoid back to back meetings
Be flexible – some people find Zoom meetings particularly stressful. Give them the option of switching off their screens
Further reading
Learn more about EmployAbility's Founder & CEO, Tab Ahmad's personal journey with mental health here.
A high proportion of disability discrimination cases being brought before
employment tribunals relate to mental health conditions. Find out more in our Legal focus: the workplace and mental health – March 2021